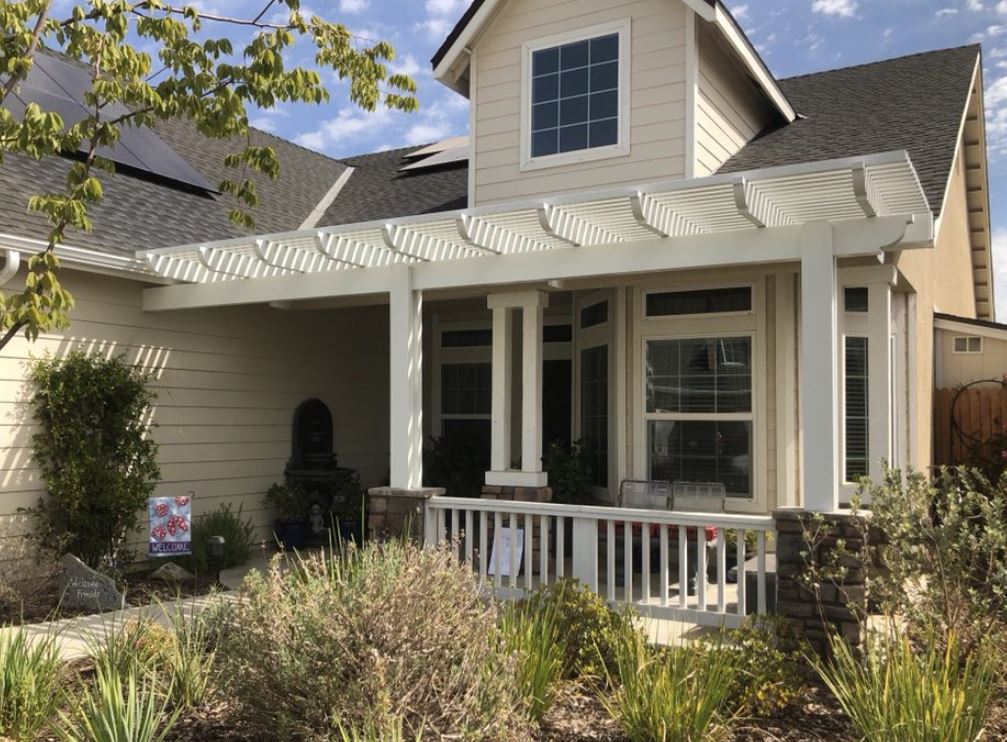 Imagine gathering on a beautifully designed and built backyard deck or porch. A1 Deck Pros can make that a reality by offering affordable deck building services provided by our expert local deck builders. As a deck building company in San Bernardino, we are experts in deck building and guaranteeing a deck that withstands harsh outdoor elements.
Ready to begin your deck and porch building journey? We are here to help. Contact us and schedule the best time to discuss your requirements.
Custom Decks for San Bernardino Homes Creates Harmonious Blend Between Nature and Community
San Bernardino offers diversity when it comes to lifestyle and culture, whether you prefer the allure of quiet, family-friendly neighborhoods or the vibrance of the more urban lifestyles. Some of the most famous attractions include the scenic San Bernardino National Forest, the historic Route 66, and the site of the original McDonald's restaurant, and there are also numerous local shops, restaurants, and festivals for residents and visitors to enjoy.
Amidst the unique character and vibrant lifestyle in San Bernardino, CA, homeowners are inclined to enhance their living experience with a deck. With pleasant climate and gorgeous surroundings, the outdoor space of many homes in this town are perfect for a deck or porch where people can relax or host gatherings. 
So, if you are looking for local deck builders in San Bernardino, you are on the right path, deck-building contractors like A1 Deck Pros provide valuable home improvements that will increase your comfort at home. Professional deck building solutions will give you peace of mind about the sturdiness and safety of the construction.
Redefine Your Outdoor Living Space With Our San Bernardino Deck Building Services
With countless successful San Bernardino deck building projects, A1 Deck Pros has the experience and expertise to construct quality decks and porches. We take pride in building quality decks and shade structures that give satisfaction to our clients.
Installing a porch offers a valuable outdoor space and an ideal setting for relaxation, entertaining guests, or spending time with family. At A1 Deck Pros, we take pride as trusted porch contractors. We will build a porch that will not only improve your home's appearance but also ensure its sturdiness and reliability. The final outcome will be according to your personal preferences and compliance with the local regulations.
Railings play a vital role in the safety of outdoor deck designs and their importance cannot be overstated. We offer diverse deck railing options for customers looking to have a customized deck. As the go-to deck building company, it is our mission to construct decks with railings provide safety while improving the appearance of the deck as a whole. With a wide selection, A1 Deck Pros will help you choose the best railing to complement your home and taste.
Elegance is the most apt way to describe a pergola. This captivating shade structure is a great way to relay and enjoy the outdoor space without worrying too much about the heat. Pergolas transform a simple backyard into an inviting area. They are also easy to design, customize, and maintain. A1 Deck Pros can assist you when constructing shade structures that will last a long time.
If you want to create a functional space around your pool area, or want to make it safer, installing a deck is a great option. There are a few factors we consider when constructing pool decks like slip resistance, functionality, and style. Our deck building contractors will work closely with you to achieve the pool deck that will blend perfectly in with your home.
Decks and porches are not just amazing home improvements. They extend your living area into nature and the laid-back outdoors. A well-built and versatile deck will significantly increase the home's curb appeal and create an enjoyable space for the homeowners to host gatherings or do various activities. So, when embarking on a DIY deck building journey, consider the things that you might encounter first and think about the benefits of hiring a professional San Bernardino deck building company.
This type of deck has gained popularity because of both its striking appearance and affordability. Floating decks are not attached to the main house, instead are constructed on uneven ground. Because of its appearance, floating decks create a focal point and become the center point of the outdoor living area. For this reason, they can enhance property value, appearance, and functionality.
Frequently Asked Questions About Our San Bernardino, CA Deck Building Solutions
Can deck building commence without a permit?
Building permits are essential to ensure that deck building is safe and meets the local regulations. The process of obtaining permits helps to ensure that the materials, building process, and company are all compliant with safety and health standards. So, although DIY deck building does not require permits to begin, getting it is important to avoid potential legal issues and compromising the safety of your deck.
How can I choose the right deck design for my home?
Choosing the backyard deck design for your home involves considering your budget, preferences, and expected outcome. Assess your location and learn about the different materials used. For a more comprehensive assessment, consult with a professional deck building company in San Bernardino to help you construct a gorgeous deck for an affordable price. 
What are my options for deck railings?
Some of the railings use wood, steel, PVC, or composite railings, each with advantages and disadvantages when Installed. Consider the overall design of your deck and home when deciding about deck railings. Contact A1 Deck Pros for professional deck building services and deck railing installation.
What are the deck building steps from start to finish?
The process of deck building is complex and takes time, but when you work with A1 Deck Pros, you can guarantee the process will be handled from start to finish. We will assist in getting permits, preparing the site for deck building, and constructing the deck up to code.
Do you have other concerns or questions not answered here? Contact A1 Deck Pros. As your go-to local deck builders in San Bernardino, our team is ready to assist in your deck building journey and answer any inquiries you may have!
Experience the Difference With A Professional Deck Building Company in San Bernardino, CA
A1 Deck Pros is a premier deck building company in California. We have been trusted deck building contractors for many years and built numerous custom decks for our clients. As a team of passionate deck builders, we pride ourselves on providing excellent services and results, and our goal is to help design and construct decks or porches that everybody will enjoy. So, no matter the challenges or how unique the project is, we strive to meet the specific preferences, budgets, and needs of clients.
We believe that a personalized solution can reflect the needs and desires of our customers when it comes to deck building. You can be confident that from the beginning to the end of the construction, we will pay close attention to detail and consider your preferences while staying up to code. It is our top priority to build the deck our customer wants and one they can enjoy with their family and friends.
Request for A Free Deck Building Quote
Whether you are looking to add a spacious platform for your property or add a versatile space for entertaining guests, with a team of expert local deck builders, A1 Deck Pros can turn concepts and designs to reality. Contact us to get an accurate deck building cost!