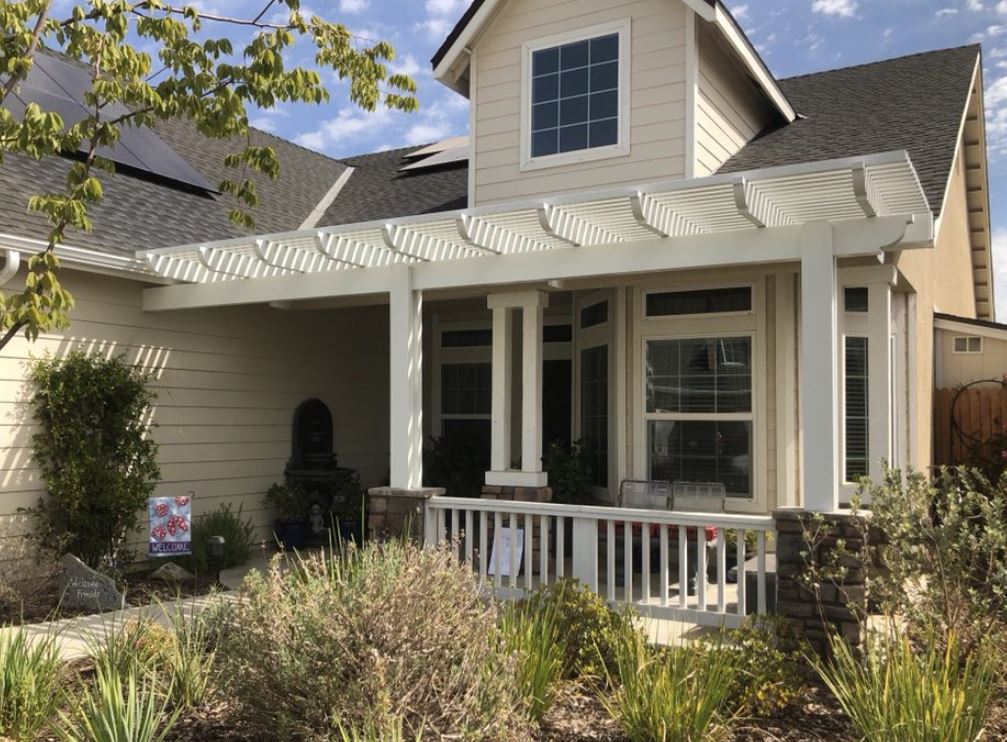 As a homeowner, you want a deck or outdoor shade structure that will stand the test of time. That means, the deck should be built up to code and will need minimal maintenance effort. A DIY deck building is not the solution. Instead, trust a professional deck building company in Big Bear, California. 
To ensure a deck addition that will remain in top condition for years, invest in the best Big Bear deck building services. A1 Deck Pros will handle the deck addition you want for your home.
Embrace Nature and Discover The Value of Deck Building Solutions in Big Bear, CA
Natural beauty and outdoor recreational activities are what Big Bear, CA is known for. Exploring it for its breathtaking alpine scenery, picturesque lakes, and a wide range of outdoor activities is worth every second. During warmer months, you will find the locals biking, kayaking, or fishing, and visitors flock to ski resorts for relaxation and the Snow Valley for adventure. 
Because of the laid-back and outdoor-oriented lifestyle in Big Bear, California, the idea of deck building perfectly suits homeowners. Residents can immerse in nature in the comfort of their homes with decks or porches. Local deck building services are valued as they help in making the deck dream of homeowners a reality.
For an environmentally conscious and durable deck build, contact A1 Deck Pros. Talk with our local deck builders about your specific requirements. 
Elevate Your Space with Big Bear, California Deck Building Services
Say goodbye to constant deck repairs, replacements, and maintenance with our professional deck building services. Each of our services uses high-quality, durable materials that will ensure your deck or porch remains beautiful and functional for many years. Select one of our services and enjoy your outdoors in no time.
Imagine having a fantastic porch addition that will foster unforgettable moments with family and friends within the comfort of your home. A porch offers an area where you can relax and enjoy a cup of coffee, or share stories with your family. A1 Deck Pros quality, so you can be sure our local porch contractors will construct your porch with meticulous attention to detail. 
We take immense pride in providing our customers with an array of top-tier railing options. Our team of local deck builders will cater to the specific requirements of our customers while adhering to the local regulations. With a team of highly experienced deck builders, you can rest assured that the railing installation process will be nothing short of spotless. Deciding on the right railing for your deck is important to enhance your outdoor experience, so we are committed to building a safe and best-suited railing for our client's home.
With a pergola, you can have a cozy outdoor area for unwinding and enjoying nature. It not only enhances the visual appeal of the home's outdoors, but it also is a brilliant idea for significantly improving the ambiance. A pergola is a great option for shade while enjoying the outdoor area. Our team of skilled deck builders will ensure you will get a well-constructed pergola that will transform the overall appearance of your home. 
Achieving a great above-ground pool deck is not impossible. A1 Deck Pros offers the best deck building services and a wide array of options for customers. No need to worry about budget constraints or adhering to the local regulations for doing DIY deck building. With our services, you can get a pool deck even with a tight budget. 
A deck can increase property value while giving the homeowners a great outdoor area. As a homeowner, you might consider a DIY deck building, but it will not be a walk in the park. Hiring a reliable deck building company in Big Bear, CA is an ideal option if you want a professionally built deck. With our skillful deck builders, a keen eye for details, and precise construction, you can rest assured the deck is secure and stylish.
When it comes to building top-quality floating decks, A1 Deck Pros is a Big Bear deck building specialist with an unwavering commitment to building you a quality deck. We ensure to build floating decks with the utmost professionalism and best practices. Our customers' peace of mind depends on the quality and safety of the floating deck, so our team builds with excellence and safety in mind.
If you are ready to build the deck you want and transform your home, contact us. We can discuss your requirements, deck building cost estimates, and other specific details.
Frequently Asked Questions About Our California Deck Building Services
What is A1 Deck Pro's deck building process?
Our process for building residential decks or porches starts with proper planning. We plan for the layout, materials, and design of the deck to ensure everything aligns with the architecture and style of the home and the needs of the client. Constructing a beautiful deck that seamlessly integrates with the home and connects nature to the indoors is a priority in our process that we consider from the beginning.
How much will it cost me to hire a professional Big Bear, CA deck building company?
Various factors influence the final price of professional deck building such as the size of the deck, materials to be used, intricacy of the details, and additional features. The complexity of the design and build plays a significant role in the total amount of the deck building project. To get an accurate estimate, contact A1 Deck Pros to discuss your requirements.
Can I DIY deck building for my house?
Although building a deck on your own can be a rewarding experience, it comes with many challenges and potential issues. Without prior experience in deck building, there will be safety concerns, issues with its structural integrity, and potential cost overruns. If you have little to no experience in woodworking and construction, seeking assistance from professional California deck building companies is the best step to take.
What are the design and construction trends in deck building?
Many homeowners are now opting for low-maintenance and eco-friendly deck designs. Contemporary styles that have clean and seamless integration are also popular in many Californian homes. Builders like A1 Deck Pros also subscribe to sustainable construction which means embracing practices and methods that use eco-friendly materials and quality craftsmanship.
Local Deck Building Experts Constructing Decks With Passion and Precision
The longevity of the shade structure, porch, or deck is a top priority for homeowners. As professional local deck builders, we offer only the best Big Bear, CA deck building services. Our deck building solutions ensure that the deck will be up to code and able to stand harsh weather. 
Being a trusted deck building company in California, our expert porch contractors will also provide valuable tips for maintaining a deck with minimal hassle. You can rest assured A1 Deck Pros will construct a beautiful, safe, and functional deck that will last for several years to come. 
Discuss Your Options or Request a Deck Building Estimate Today!
Make deck building a breeze with A1 Deck Pros. We will construct durable top deck designs, shade structures, floating decks, railings, pergolas and more. Our professional deck building services are great investments and will save you time and effort. Contact A1 Deck Pros for a free deck building estimate.