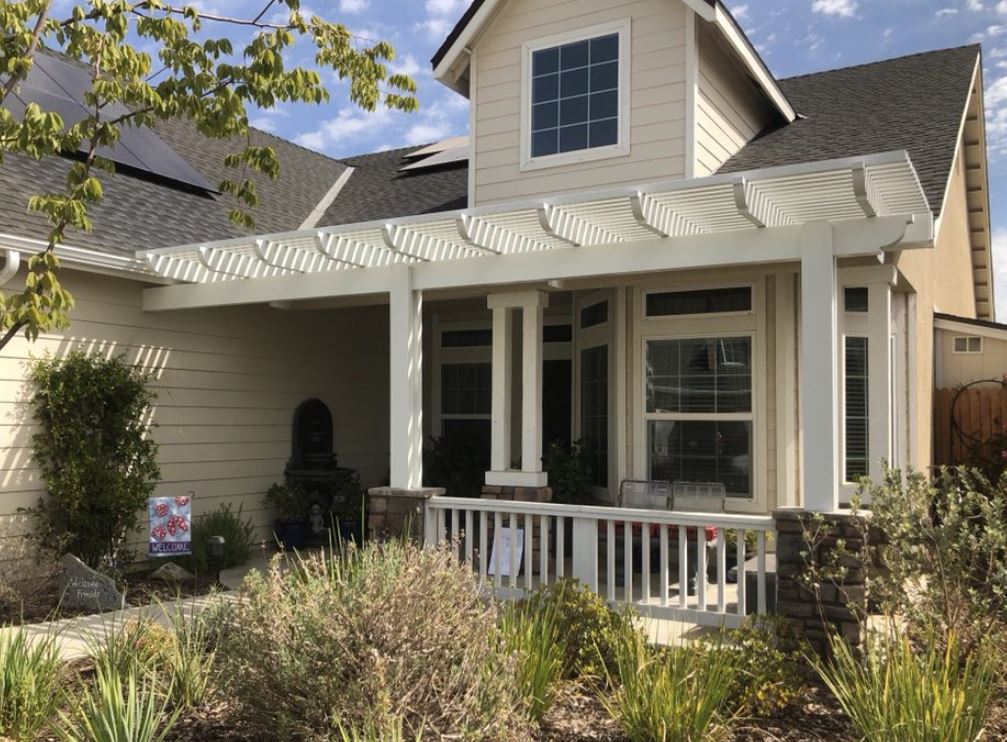 When it comes to getting a custom-built and attractive deck that suits your requirements, A1 Deck Pros in Lake Arrowhead, California is the best option. Our expert deck builders can construct balconies, porches, and decks according to your preferences. We also offer various options for ensuring the end product is exactly what our clients need.
It is our goal as local deck builders to construct with high-quality services and ensure to follow accurate specifications. We are always ready to assist customers looking to refurbish old porches or decks or build a new one.
Make your outdoor space more fun with a floating deck or shade structures. Contact A1 Deck Pros for a free Lake Arrowhead deck-building estimate.
Lake Arrowhead, California is Where Natural's Beauty Harmonized with Home Deck Outdoor Living Meets
Lake Arrowhead is a stunning place that features many outdoor activities like cycling, fishing, and hiking. With its stunning scenery, it is a total escape from the often hectic lifestyles of Los Angeles. Lake Arrowhead is an all-year-round destination with tons of activities for the winter and summer. No wonder homeowners are inclined to invest in decks, porches, and other outdoor shade structures to enjoy the scenic view.
In a place where there is immense natural beauty, outdoor living is cherished. Thus, deck-building services play a significant role in the residential experience of Lake Arrowhead locals. Residents often seek to add a space in their homes where they can relax or host friends and family while enjoying the serene view. As a deck-building company, we are proud to be a part of this community, thus we ensure our deck-building services are crafted to suit the needs and preferences of our clients. 
Your Dream Deck Is Possible With Our Lake Arrowhead, CA Deck Building Services
Are you thinking of giving your home an upgrade? Constructing a deck is a fantastic idea for making your home more relaxing and homey. Check our deck-building services in Lake Arrowhead and contact us for a free estimate.
Make your day-offs, holidays, and weekends more special by spending some quality time at home with the family. An outdoor porch is a common addition to homes that bring good times. A1 Deck Pros can help you go through your options and will recommend the best designs for your property, ensuring that your porch is built to last.
A1 Deck Pros offer a fantastic deal on railings for our customers in Lake Arrowhead, California. We have various railing options to choose from, and our professional deck builders will ensure proper installation. We offer wood, aluminum, and cable railings. It is important to opt for durable rails to provide maximum support and avoid accidents.
If you like to have a small area where you can hang out and relax, pergolas are a great option. Pergolas add to the scenic view and provide a great private outdoor space that you can design with screens, drapes, or latticework so you can enjoy your outdoor area without getting sunburnt.
You can get the dream pool deck you desire even with a tight budget. We will ensure that the pool deck is constructed to your requirements and up to standards. There are many options for decks for above-ground pools to choose from and enhance to your desire, so contact A1 Deck Pros for a pool deck project and relax by your pool in no time!
Decks transform the home and increase property value. Though many homeowners choose to build decks by themselves, the process is not easy and could be left unfinished for a long time. Our professional deck builders will assist you in the construction of the deck you want without hassle or damage. Call us to discuss your dream deck and free in-home estimation.
When it comes to deck building, A1 Deck Pros ensure quality and durability regardless if the project is small or large. We will take care of everything when building the floating deck, keeping safety as the top priority, and making the transaction hassle-free for our customers. We can also build a floating deck that goes along with your budget.
Here are some frequently asked questions to give you more idea about the service, process, and more.
How much does hiring a professional Lake Arrowhead deck-building company cost?
The cost depends on the deck size, materials, complexity of design, location, and additional features. These are variables that we take into consideration when costing a project. Get in touch with A1 Deck Pros for an accurate estimate.
Are there regulations to follow when building a deck?
Yes, there are local regulations to follow and permits to acquire when building a deck for your home. The common regulations involve getting building permits, zoning requirements, adhering to height and size restrictions, HOA rules, and ADA compliance.
What is the process of deck building?
Deck building involves steps that will maximize the safety, durability, and attractiveness of the final output. Different designs and materials used have different processes. However, our common deck building process starts with top deck design or backyard deck design, planning, getting the right permits, preparing the site which involves clearing obstacles, plants, and debris, and setting foundation and footings. And then we begin the construction.
Can we provide references and examples of past deck-building projects?
Absolutely. As a reputable Lake Arrowhead deck-building company, we are happy to showcase our portfolio and provide references. 
What deck features must be added to make decks safer for kids and pets?
Railings, gates, and latches are the most common deck features that make it safe for kids and small pets. The railings must be durable and designed to prevent children from easily climbing over or slipping through. At A1 Deck Pros, we strive to provide a professional deck build to prevent users, especially kids, and pets from slipping and falling.
As a potential customer, you might have other questions, concerns, or requirements, so please contact us. We will answer your inquiries and discuss your options.
Build Your Dream Deck with A Trusted Deck Building Company in Lake Arrowhead, CA
Why choose our company? Because we are local experts. As seasoned deck builders in Lake Arrowhead, California, we construct decks that match the vision of our customers. We are an affordable fence and deck contractor in Lake Arrowhead with a long list of successful deck-building jobs. 
We take pride in transforming outdoor spaces into a functional and inviting area. Our mission to deliver top-quality craftsmanship and our commitment to excellent customer experience led us to be the go-to deck-building services provider. We aim to enhance the way locals live by bringing relaxation to their home by building beautiful and carefully constructed decks. 
Over the years, we had the pleasure of working with various Lake Arrowhead homeowners. Their satisfaction remains the center of what we do as local deck builders, and we are proud of our numerous successful jobs of numerous happy customers. 
Experience Excellent Deck Building Solutions, Call Us Today!
If you are looking for local deck builders, A1 Deck Pros can enhance the appearance of your outdoor living area with customized top deck designs, porches, or shade structures. Let our professional porch contractors help turn your space into a more fun and relaxing spot.