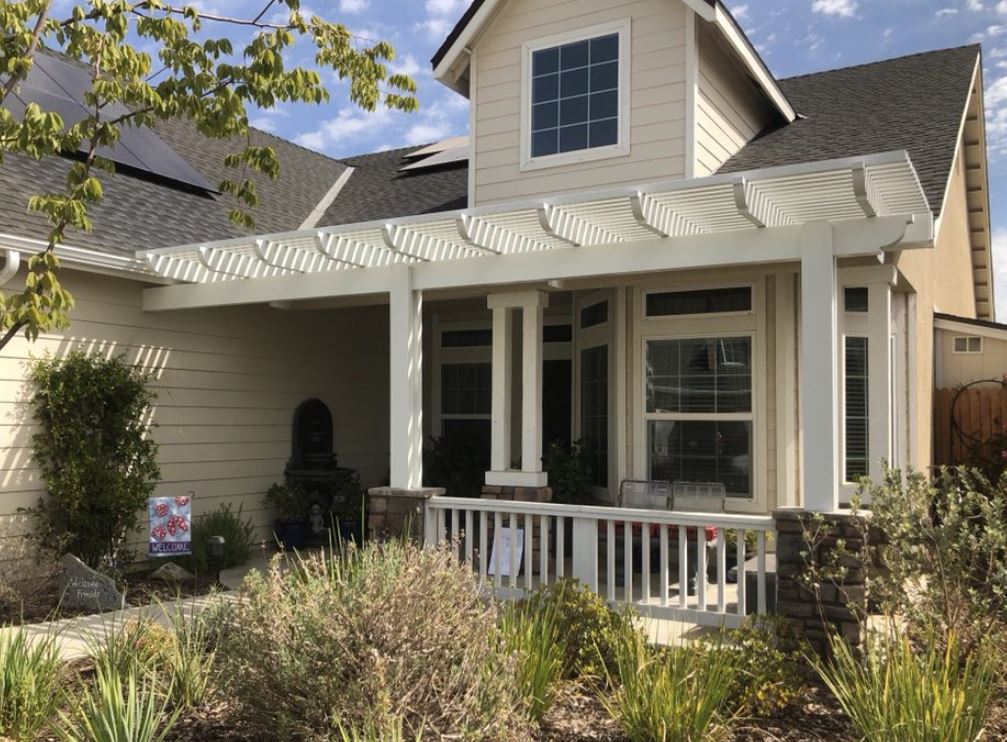 A1 Deck Pros understand that choosing the right California deck building company is vital for building your dream deck. As your local deck builders, we are committed to helping you achieve the dream you want for your home. You can trust our expert local deck builders to provide quality decks for your money.
The Cozy Atmosphere in Crestline, California Is Perfect for Outdoor Relaxation 
Whether you are looking for nature exploration or walks around local shops, cafes, or restaurants, Crestline, CA is a fantastic place. Crestline is a spot for people to relax, swim, go boating, and fishing with friends and family. The town consists of a mix of locals and visitors enjoying the cozy atmosphere together. 
Go on a picnic or fishing trip on the picturesque Lake Gregory Regional Park or explore the infamous Heart Rock. If you are visiting from far places, reserve time to check out the Sycamore Ranch Vineyard and Winery to experience the beautiful outdoors while enjoying good wine and snacks. 
For homeowners in Crestline, California, the serene mountain and picturesque surroundings make for a great backdrop for their outdoor living space. So, customized decks complement the Crestline atmosphere with advantages such as allowing families to fully enjoy the ambiance. As deck building contractors in California, we aim to contribute to the town's happy and laid-back lifestyle that outdoor spaces provide. 
Customized Crestline, California Deck Building Services
Add a stunning deck to your home, but do not worry about the complicated process or the local regulations. Our Crestline deck building services are here to build the top deck design, backyard deck design, porch, or shade structure you want.
A porch is a great home improvement that offers many advantages including improving the appearance of your home. It offers a valuable outdoor space where you can have a fantastic time with your friends and family. It is an area where you can have quality time for yourself assuming safety concerns are properly addressed, so the porch must be as well-built as it is attractive. A1 Deck Pros prioritizes constructing a deck that you can enjoy for many years.
Railings provide vital safety and functionality, and at A1 Deck Pros, we offer various types of railings that may suit the top deck design or backyard deck design you have in mind. As a trusted local deck builder, we can advise on the most suitable tailing type that will increase your home's aesthetic while still staying up to code. 
When looking for outdoor shade structures, consider having a pergola. This gazebo-like structure is an amazing structure that will add usable space to your outdoor area and increase its curb appeal. Aside from aesthetics, pergolas are easy to decorate, clean, and maintain. Call us to discuss options and custom features for your pergola.
Improving the pool means keeping it safe, attractive, and functional. When building a pool deck, some things that are worth considering include keeping it slip-resistant, easy to maintain, and enjoyable for all. We can build a pool deck that will enhance the pool's safety and aesthetics.
Decks can be made from various materials and ultimately increase the appeal and value of the home. But aside from the aesthetics, this home improvement offers a great space for family and friends to gather and celebrate. It is vital to hire a professional deck building company that will perform the best practices and approaches to keep the deck durable and safe.
Many homeowners are choosing floating decks as an addition to their homes for their versatility and curb appeal. Building floating decks is also cost-effective and may take a shorter time to build compared to traditional deck builds. A1 Deck Pros offer affordable, sturdy floating decks with quality results.
A1 Deck Pros have worked with numerous clients in Crestline. We made many of our customers' dreams a reality in California and surrounding areas. Whether you are looking for local deck builders to improve your home or investment property, we are here to help.
Crestline, California Deck Building Frequently Asked Questions
How do I prepare the area for deck construction?
When constructing a deck, start by checking your property. Do you have the suitable space needed for the construction? If the area is filled with debris or vegetation, make sure to clear everything and put a barrier or mark for the deck footings. Planning for proper drainage is also extremely vital before beginning the deck building. Make sure to get all the essential permits to ensure a smooth and legal process. When you hire A1 Deck Pros, we will take care of the preparation for the deck construction. We will assist with getting the permits, ensure the ground is leveled, and consider the drainage system.
Can the deck be built near a tree?
Proper evaluation is significant when building a deck near a tree. As a professional deck building company in Crestline, we always consider the tree's root and potential growth before constructing the deck. There are local regulations that must be complied with, thus it is essential to get the necessary permits before building anything on your property. This is also the reason why it is important to consult with professional deck contractors.
Can the deck be built on a sloped surface?
Constructing a deck on sloped land is possible, however, there are requirements to be followed. Planning for alternative deck building solutions is essential when building on uneven terrain. Safety, proper drainage, specialized supports, and other factors have to be considered. A1 Deck Pros can help you have a stable, stunning deck even on sloped area.
What alternatives to traditional wood decks can I have?
There are new trends and alternatives when it comes to deck building. Besides wood decks, materials like aluminum, PVC, and composite decking are now used as alternatives to traditional materials. Homeowners request the use of different materials depending on their desired aesthetics, budget, durability, and maintenance requirements. Call A1 Deck Pros to explore the options.
How much does deck building cost in Crestline, CA?
The cost of building a deck for your property in Crestline home depends on various factors like materials, size, features, and more. The overall cost of deck building may go up when doing a DIY deck build or constructing additional features, so it is best to obtain a deck building estimate from A1 Deck Pros for your specific project and location. 
Got questions that are not listed and answered in this FAQ? Contact us. We strongly recommend you talk with our expert local deck builders for the specifics of your deck construction.
Expert Local Deck Builders Committed to Helping Homeowners Build Connections with Nature
When it comes to affordable deck building services, A1 Deck Pros is your go-to. We have a solid reputation as trusted porch contractors in Crestline, CA. Being in the deck building business for a long time, we can guarantee top-quality results. Besides constructing beautifully made decks and porches, we also prioritize safety and durability. 
When constructing a deck, our professional deck builders go through a meticulous process that involves ensuring the safety of all. We take pride in paying attention to minor details that may have a big impact on the overall results. With A1 Deck Pros, you can have peace of mind knowing that we are ready to construct your dream deck according to regulations and customer preferences. 
Building a deck that resonates with the homeowner's style and fits into the town's culture and aesthetics is what we do. We provide skills, experience, and commitment to construct a dream deck for each of our customers.
Get Your Free Crestline Deck Building Quote Now!
If you want to add a stunning deck to improve your home, call A1 Deck Pros. We are a team of experienced and skilled Crestline deck builders who will build your deck beautifully and up to code. Contact us to receive a free deck building estimate.